If you need some inspiration on planning your next Autumn Picnic, then we got you! In this blog post, we'll be sharing our best tips and tricks on everything from the location, the setup, and of course the how to plan the best menu!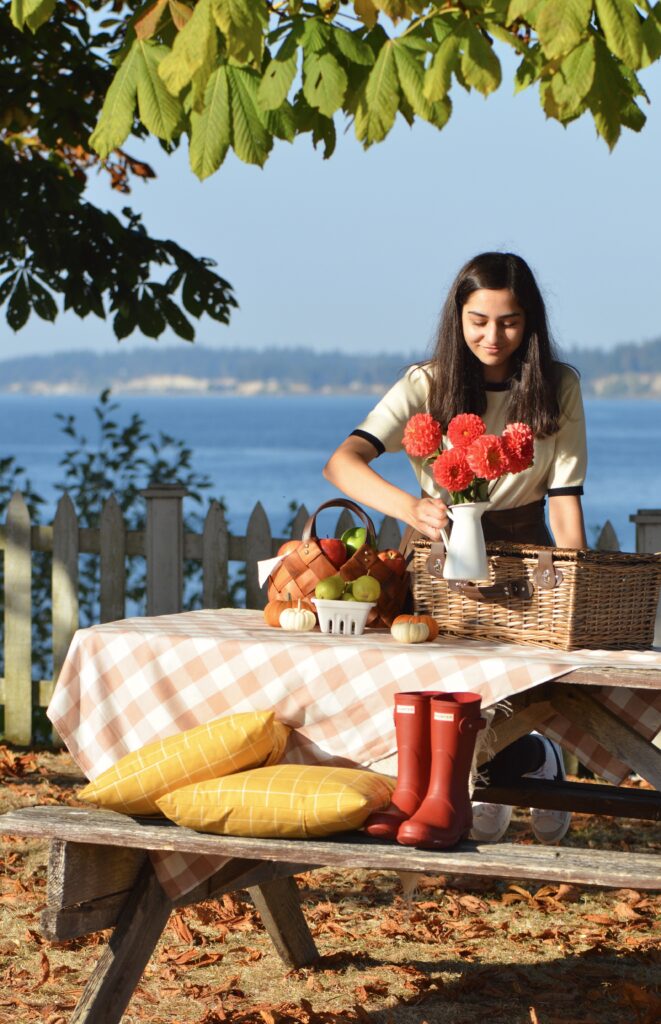 Today we're sharing something a bit different than our normal recipes. We are showing you how we make an Autumn picnic. The other day we were out on a Sunday afternoon, and found a super cute spot. We then thought of this idea, and we are so glad we did!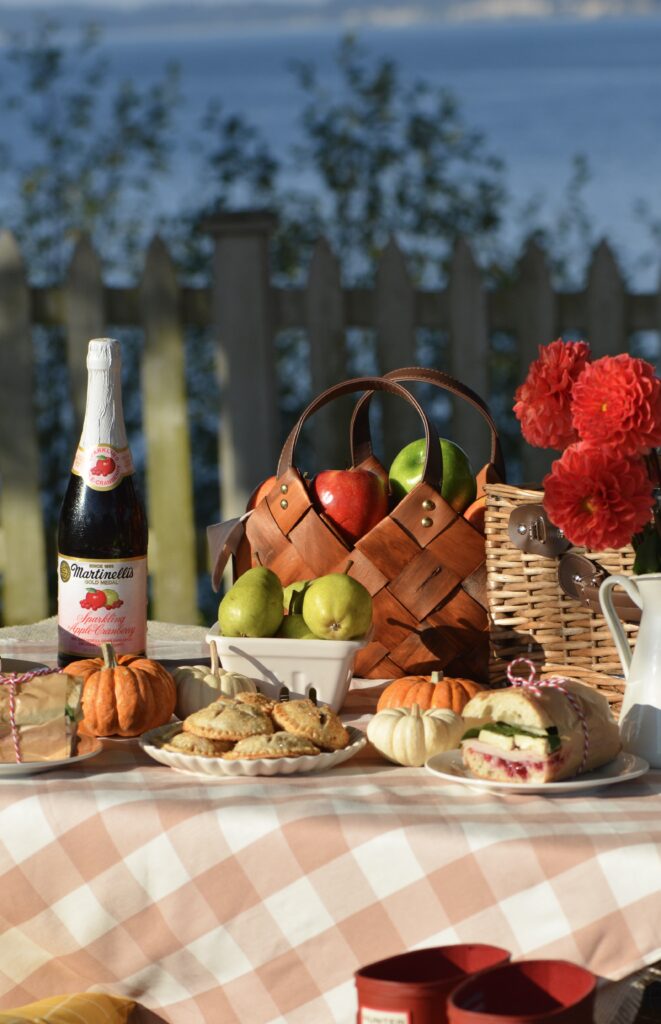 So the location… For our picnic, we found a spot near us with a big chestnut tree for shade and a picnic bench! That's honestly pretty much all you need. And of course water view was a nice added bonus. Or if you don't have a table, you could easily have it on the ground as well!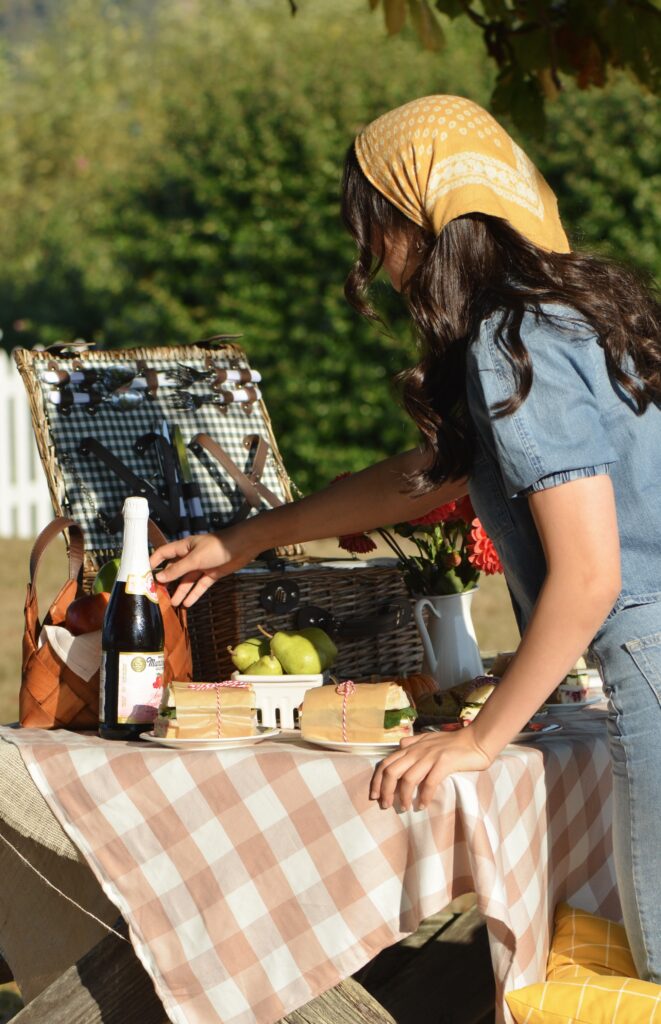 We used our favorite picnic basket. It has everything you need; plates, utensils, glasses, and a bottle opener! It even has a cooler compartment for anything perishable you might have.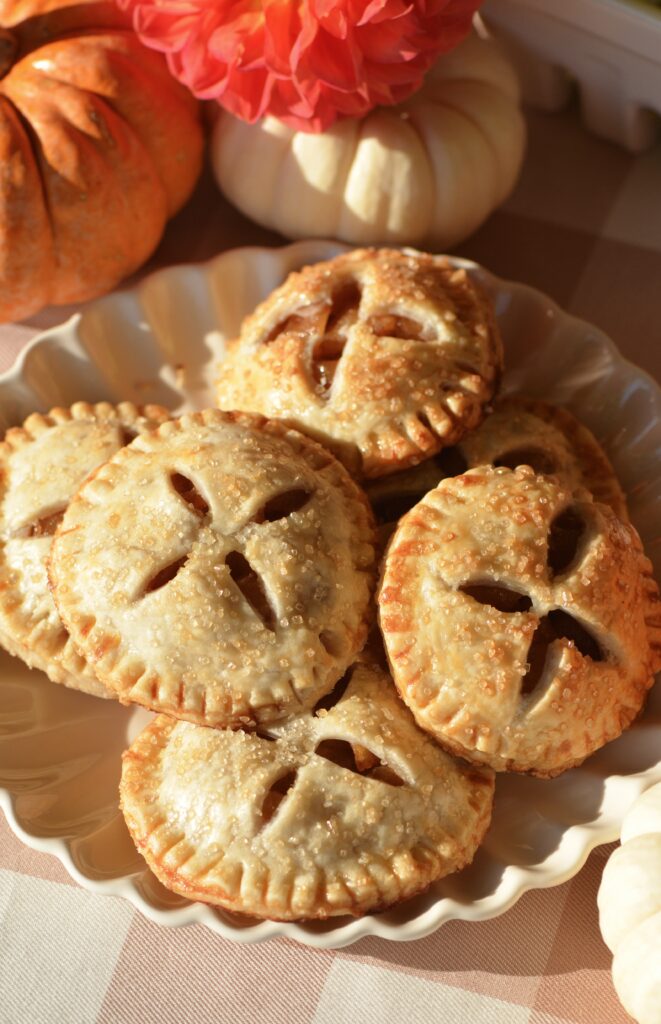 The next step once you find your location is the setup. Lay the tablecloth down on the table, and add a few pillows for more comfortable seating! Flowers are a must because it adds a pop of color, which changes everything! We also added a basket of apples and pears because it's Fall and they look super cute on the table!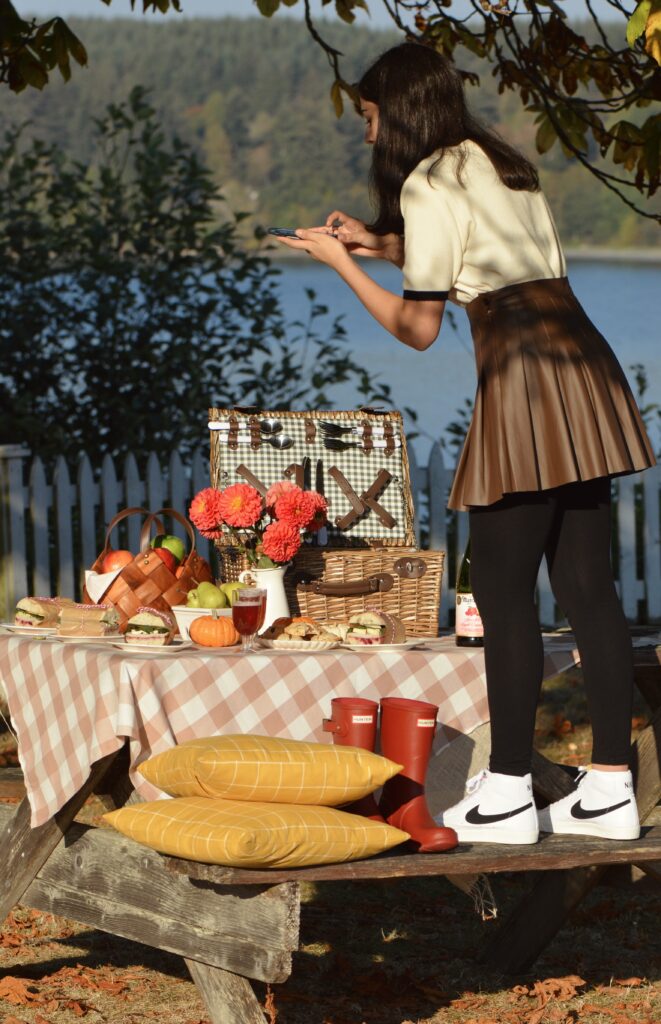 Picnics are so much fun, and usually thought of as a Summer thing, but it can just as well be a Fall activity too! And the setup is too pretty to not take a bunch of pictures of! (;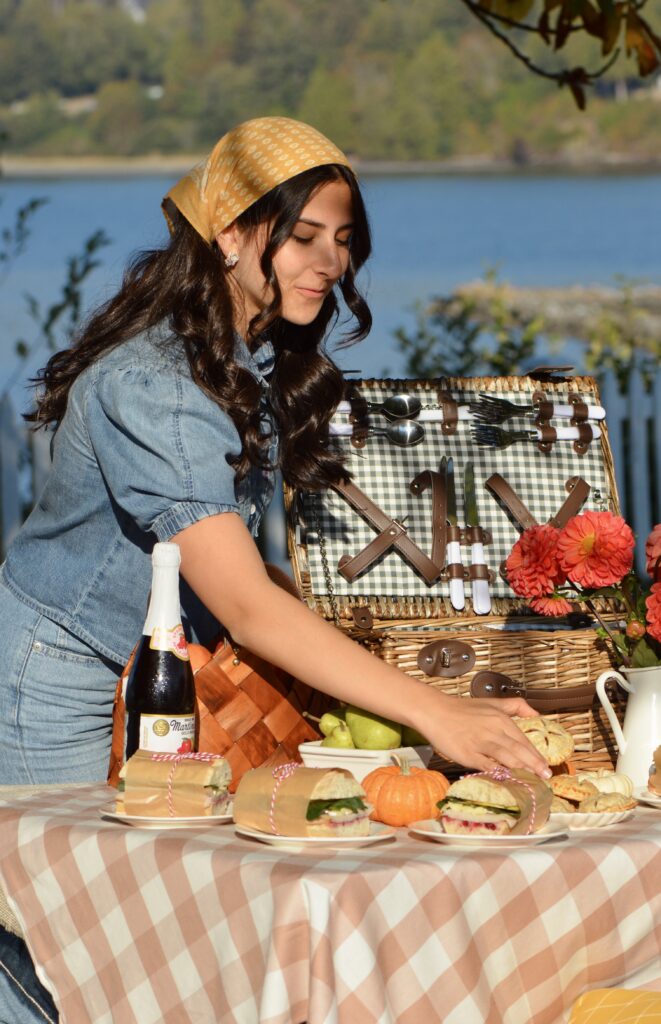 Ok, now time for the best part of the picnic; the menu! Sandwiches are a classic picnic item, so we made Ciabatta Turkey Sandwiches with Brie and Cranberry jam! For dessert, we made adorable Apple Hand Pies, which turned out too cute! To drink, we had sparkling cranberry apple cider, but a classic mulled apple cider would be great too!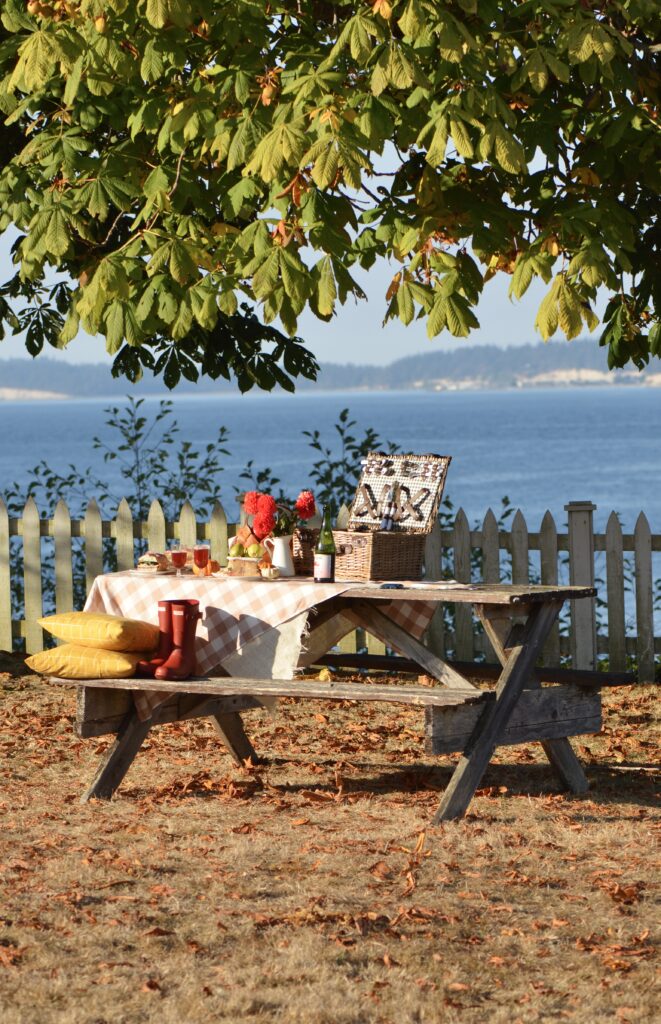 Grab your picnic basket, pack your blanket, food, and enjoy your lovely picnic!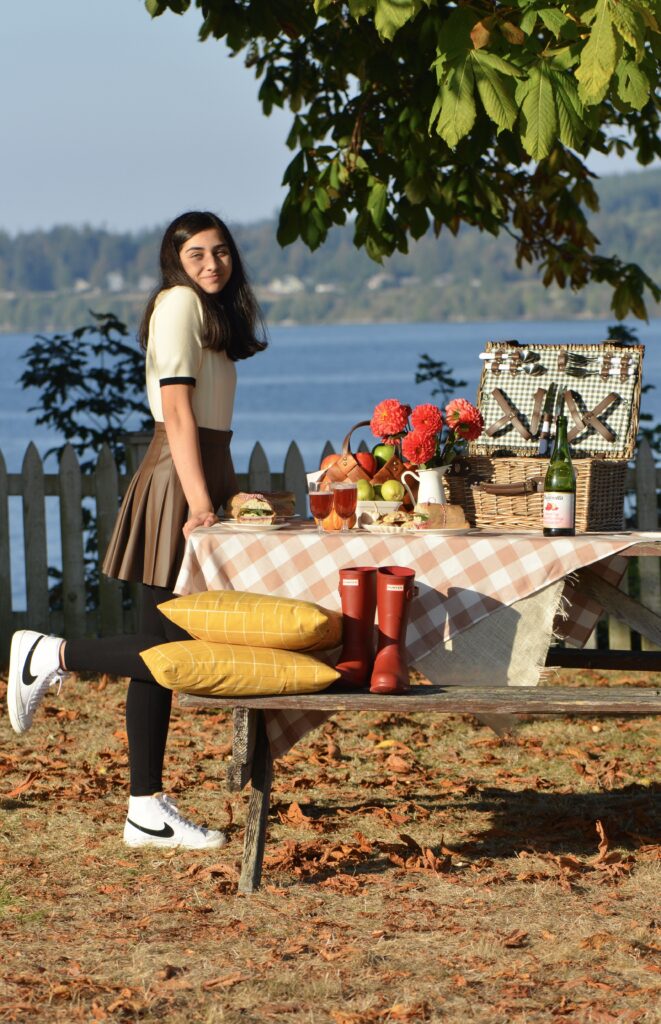 We hope you guys enjoyed this blog post! We had such a fun time doing this picnic, so comment down below if you'd like to see us do other things similar to this. Or let us know any other ideas you might have! -Aubrey and Tara